Last Updated: May 10, 2016
A serene and restful master bedroom is something we can all aspire to.  At the end of the day, we should have a space that is peaceful and embraces us like a favorite blanket on a cold winter's night.  There are many ways to achieve a serene and restful master bedroom.  Here are five to get you started.
1.  A cool and soothing color palette creates a serene atmosphere.  Soft blues, greens and creamy whites give the bedroom a fresh and airy feel.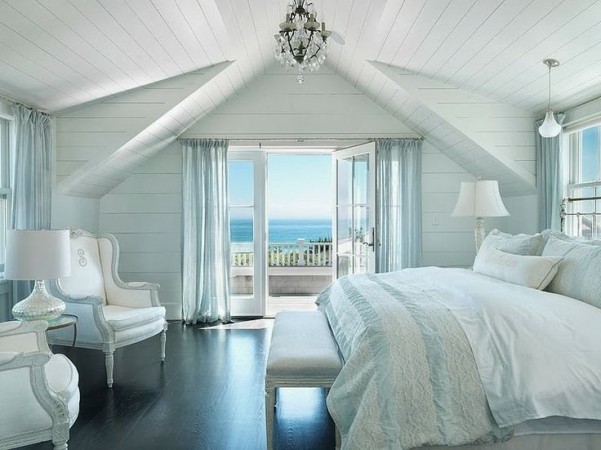 2.  An uncluttered bedroom gives the mind a visual rest and allows you to relax.  Take out any unnecessary items and you can feel the walls expand, opening up the space.
3.  Create a Zen-like vibe with low bedding and nature-inspired accents.  Natural light and greenery also bring nature into the bedroom for a soothing place of retreat.
4.  Make the master bedroom warm and inviting with padded walls, furniture in warm wood tones and softened lighting.  Embrace the room in plush area rugs and window panels that can be pulled closed for a cozy night.
5.  A touch of luxury gives the master bedroom refined elegance that can bring a soothing note to the space.  Sumptuous bedding, bamboo pillows and a beautiful chandelier all add luxury, which can be quite serene.
A serene and restful master bedroom can be achieved with a soothing color palette or creating visual warmth.  Create a space that is uncluttered or go a step further with natural elements and easy comfort of a Zen-like atmosphere.  To top it off, add luxury with plush bedding and elegant touches.  These are simple ways to achieve the master bedroom retreat of your dreams.