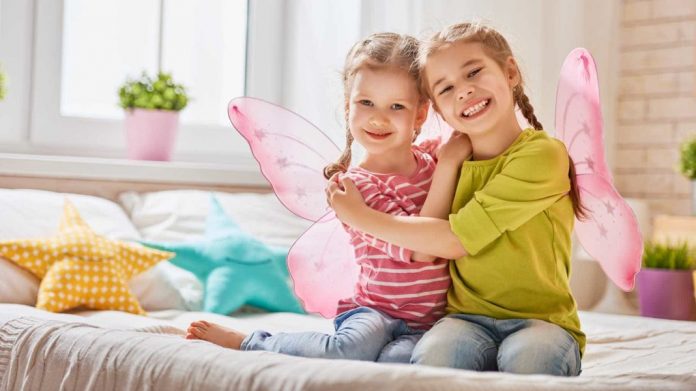 Children today are exhibiting higher levels of anxiety and depression. This can be attributed to an overload of stimulation and stress. Chronic stress causes an increase in inflammation, which then affects the body's immune response. Continuous exposure to elevated stress levels has negative effects on adults and it's even worse when it comes to children. Consider the following ways that you can help your children limit and cope with stress in a natural way:
Limit scheduled activities
There has been a lot of debate lately about the "overscheduled child". Many psychologists agree that a moderate amount of scheduled activities are fine (and often encouraged). However, if parents are pushing their children to participate in too many extracurricular programs, there can be some negative effects. Kids can suffer from burn out or over stimulation. This continuous stimulation can then trigger increased levels of stress hormones. The best approach is to allow children to choose what interests they would like to follow. If they need a break from a particular activity, allow them to take it.
Make Time for Play and Exploration
Unstructured play is especially important for younger children. This time allows children to explore the world around them and learn through their own, natural processes. Play also encourages creativity and problem-solving. Young children are biologically programmed to want to move and use their imagination, which is why long periods of focused attention may be difficult. Encouraging your youngster to play will allow them to express themselves, enjoy learning and promote self-discovery.
Make Their Space (and Yours) Less Stressful
Most homes have too much stuff. This is especially true if there are kids in the house. There are usually toys and equipment galore. Too much clutter can overstimulate both parents and their children. Tidying up the house, particularly the children's play space, can be a game changer. Consider taking more "things" out of the house if they have not been used in some time. If you need an immediate effect, but don't know what to do with all that "stuff", you can always put it in storage until you determine what to do with it. In Grand Junction, CO, Highway 50 Self Storage makes this task easy by providing packing supplies, moving trucks, and a variety of storage unit sizes. Once the kids get comfortable in their organized space, they can operate with less stress.
Essential Oil Aromatherapy
There are a variety of essential oils that can promote calmness and alleviate stress. For children, it's best to take it slow and steady, especially if they are very young and their immune systems are still developing. Different kids may respond better to different scents. Using a diffuser, it is advisable to try small amounts of a single oil at a time. This way you can determine which oils work best for your child. Most people know that Lavender and Orange have a calming effect but other oils to try include Cedarwood, Ylang Ylang, and Frankincense.
Eat Healthy, Organic Foods
This may seem like a no a brainer, but it's true. The better fuel we put into our kids' bodies, the better they can grow and develop, both physically and mentally. This means, less of kid temper tantrum. Try making your own condiments, since most kids really get a kick out of dipping their food into a sauce. On the mornings when everyone is rushing out the door, a smoothie can be a healthy, easy solution. It's also important, even with busy lifestyles, to bring the family together for a mealtime every day, without the distraction of smartphones. Consider making the dinner table a "phone-free zone" so that everyone is present in the conversation.
Sleep is Essential
Getting the proper amount of sleep is another basic necessity of limiting stress for children. A majority of children don't get the recommended amount of sleep. Teenagers, in particular, are lacking when it comes to getting enough sleep. While it may be easy to overlook, sleep allows the brain to "reset" at night and function at an optimal level during the day. Without the ability to reset, stress hormones can set the brain into a constant state of "fight or flight". If your child is having trouble regulating their emotions or seems to be getting more anxious, try helping them get more sleep.
Meditation or Yoga
Just like adults, children can benefit from meditation or yoga (or a combination of both!). Especially if you have a special room in your house. Gentle movement and intentional breathing help to calm the mind and promotes blood flow in the body. Practicing these techniques help kids to naturally start to self-regulate. While it may sound counter-intuitive, even very young children can benefit from a "mental break". Just make sure you keep it lighthearted and let them lead the way on what works for them.
Keep an Open Dialogue
Check in with your kids when you sense they are experiencing high levels of stress. Talking through issues without judgment builds trust. You may be able to discover the specific issue that is causing their stress or anxiety. Even toddlers, who may not be 100% on their communication skills just yet, can really benefit from talking about their emotions and why they feel those emotions.
Eliminate Screen Time (as much as is practical)
The younger a child is, the less screen time they should be exposed to. The blue light from screens can trigger brain stimulation even after the screen is no longer being looked at. It can also interfere with melatonin levels, so screens before bedtime are generally not a good idea. Many school-aged children do need access to a computer and thus, screen time is unlikely to be eliminated altogether. However, the total amount of time watching TV, surfing the internet, playing video games, texting friends, etc. should be limited as much as possible.
Get Outside
Being outdoors, even if it's just for a walk or picnic, helps to decrease levels of stress hormones. Experiencing nature, such as going on a hike, helps the brain to "decompress". The brain is able to calm down and children tend to have less obsessive or encompassing thoughts. Studies have shown that as little as 30 minutes spent outdoors per day, helps to dramatically lower children's levels of stress and anxiety.