Dive into our curated collection of small house plans, showcasing a plethora of design styles. From cozy Cottages and rustic Ranch Homes to quaint Cabins, these designs are perfect for those starting their homeownership journey, empty nesters seeking a snug space, or anyone dreaming of a charming second getaway home. Their compact nature not only exudes charm but also ensures affordability, thanks to the reduced materials required.
The allure doesn't stop at affordability. The versatility of these small house designs means you can choose from a myriad of floor plans tailored to your needs. Dreaming of a conservatory to sip your morning tea? Unlike larger bungalows or villas, these designs effortlessly incorporate such features without compromising the overall blueprint. For Tudor homeowners, a visit to konservatory might spark some inspiration to rejuvenate your garden space.
The benefits of compact living are manifold. Imagine a home that's easy to spruce up for surprise guests, energy-efficient, and a breeze to maintain. It's no wonder Baby Boomers are gravitating towards these designs – they offer a serene sanctuary once the bustling days of raising kids are over. Moreover, young couples are increasingly drawn to these plans, seeing them as the ideal foundation for their future.
Whether you're a fan of the Craftsman aesthetic, seeking a design for a narrow lot, or have a penchant for contemporary styles, our affordable small house plans cater to every architectural preference. Dive in and let the journey to compact, stylish living begin!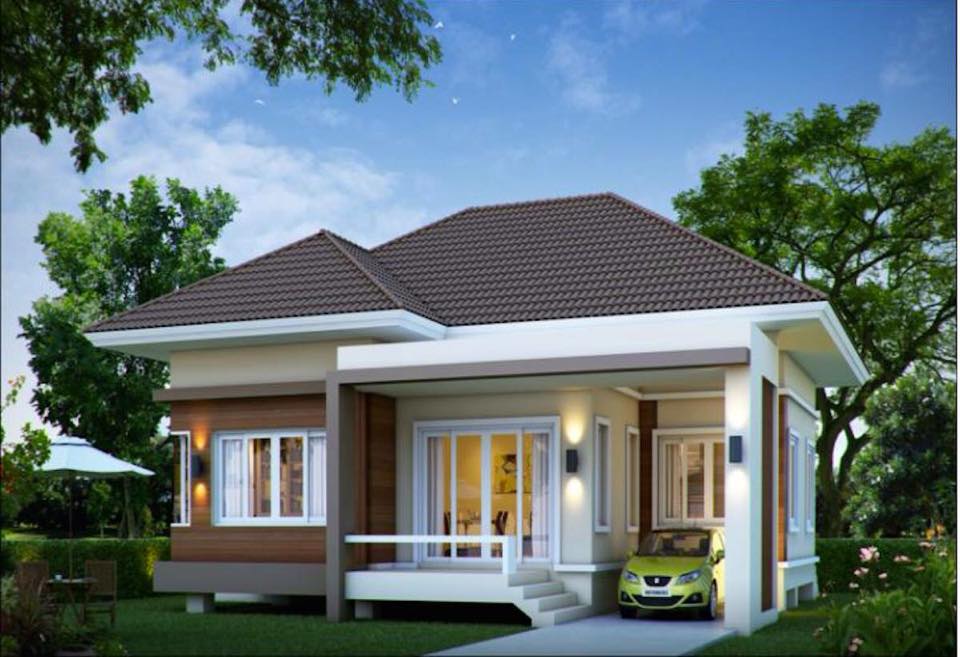 Why Choose Small House Plans?
Diverse Design Styles: Small house plans encompass a variety of design styles. Whether you're looking for Cottages, Ranch Homes, or Cabins, there's a design tailored to your taste.
Affordability: One of the primary reasons homeowners opt for small house plans is their affordability. The reduced size means fewer materials, translating to lower construction costs.
Maintenance and Upkeep: Smaller homes are easier to maintain. Whether it's cleaning, heating, or cooling, everything becomes more manageable with a compact space.
Flexibility in Floor Plans: Despite their size, small house plans offer a plethora of floor plan options. This flexibility ensures that homeowners can customize their homes to fit their unique needs and preferences.
Conservatories and Garden Spaces: Small house plans often come with the added advantage of garden spaces. If you're someone who loves gardening or wants a conservatory, many small house designs incorporate these features seamlessly.
Ideal for Different Life Stages: Whether you're a young couple starting out or empty nesters looking to downsize, small house plans cater to various life stages. Baby Boomers, in particular, find these plans appealing as they offer a comfortable space without the hassle of excessive maintenance.
---
Architectural Styles of Small House Plans
Craftsman House Plans: Known for their attention to detail and handcrafted elements, Craftsman house plans are a favorite among homeowners who appreciate unique architectural features.
Narrow Lot Designs: Perfect for urban settings where space is a premium, these designs make the most out of limited space without compromising on aesthetics or functionality.
Contemporary Homes: For those who prefer modern designs with clean lines and open spaces, contemporary small house plans are the way to go.
---
Feedback from Homeowners
Several homeowners have expressed their admiration for small house plans. Here are some of their thoughts:
"Lovely & affordable housing design. How can I get more information?"
"Where can I purchase these plans?"
"Well-planned homes! These designs are truly impressive."
"The house designs are beautiful, but are there any designs available within a specific budget?"
"Impressive designs. How can I view more of these houses?"
"I am keen on obtaining a full plan of Frontier 1152 SF. Can someone assist me?"
---
Conclusion
Small house plans are more than just a trend; they represent a shift towards sustainable and affordable living. With diverse design options and a range of benefits, it's no wonder they're becoming the go-to choice for many homeowners. Whether you're building your first home or looking to downsize, there's a small house plan out there that's perfect for you.