There are many nice houses, especially in California. But this one made us reconsider what we think is amazing. 924 Bel Air Rd. is the address you might want to visit if you are interested in the greatest architecture combined with adorable views, helicopter pad and a very nice collection of super cars (which are included in the price). If you decide to buy this super house and make all your friends envy, be prepared to pay a nice sum of $250 000 000!
The house has twelve bedrooms, twenty bathrooms, three kitchens, five bars, a gym and a spa. And the biggest television that has ever been placed in US households – it has nearly 10 meters (32 feet) in length.
What else can you expect in LA? Bruce Makowsky equipped this house with a heated pool and a hot tub, but every millionaire has this already. So he decided to build also four bowling lanes and an unusual dispenser of sweets, filled with an allegedly insane $200,000. Next to that are two soccer tables. You can find also some strange artifacts at 924 Bel Air Rd. – a gigantic model of Leica camera, seven dwarfs on moving images and a replica of Airwolf helicopter, which was decommissioned.
What is also included in the astronomical price of the house? A collection of cars worth 30 million US dollars. We see it partly on the pictures and video below – it contains Ariel Atom, Rolls-Royce Dawn, Pagani Huayra, 488 Ferrari, Bugatti Veyron, Spyker C8 and Lamborghini Gallardo, among others. Its highlight is Mercedes 540 K Special Roadster "Von Krieger" from 1936, the value of this single car is $ 15 million.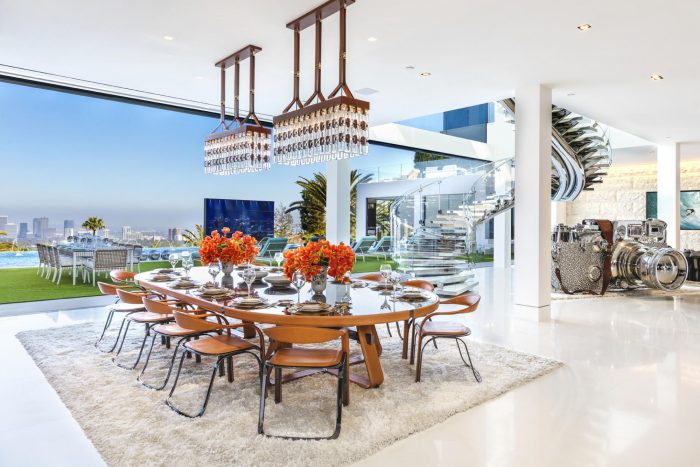 Watching the video below is mandatory!