When designing the interior of your home the first thing you should decide is what feeling you want you and your guests to experience when entering the space. If you want to impress your guests, Emerald Green is your best bet!
Whether vibrant or deep, this color is lavish, lush, and luxurious.As the color reminds us of currency, it reminds us of wealth and abundance.
When placed beside metallic colors, the opulence of the color shines.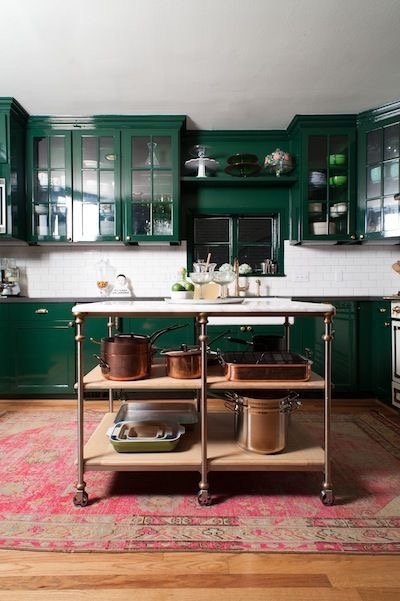 Although it was once said that the color was an appetite suppressant, emerald green kitchens are gorgeous and individual.
While any room can be emerald green, statement rooms such as foyers, entrances, formal entertaining rooms, and staircases can certainly benefit from the grandiosity.