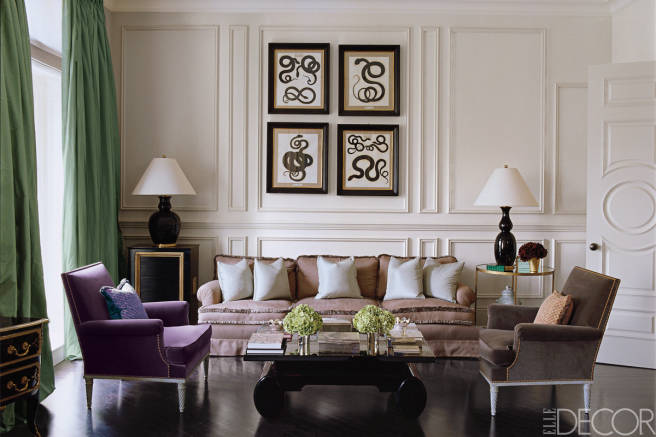 See what is trending in interior designing these days and opt for one of these looks. Check out some design ideas for your living room, bathroom, kitchen, dining room and outdoors.
A Backyard in Malibu
This Malibu backyard has a custom-made banquette which surrounds a teak and steel lava rock fire pit. Colourful covers and pillows can be used in order to make it lively.
A Dining Room in New York
The vintage light fixtures are hanging over the custom made dining room table in New York. The room is decorated with a painting by Sue Williams. Beautiful candle holders are placed on the table. A silk dhurrie is also placed on the floor which complements the interior decoration of the room. Notice that the walls are painted white.
A Living Area in London
Take a look at this amazing Hyde Park townhouse living area in London which is decorated with dark wood flooring, plum-coloured accents and stately wood details. Notice how the different hues used in this room complement each other especially the colour of the wall.
A Master Bath in Manhattan
Check out this heavenly master bath in Manhattan in which a 1960s circa light fixture is used above the tub. The walls in this master bath are sheathed with marble. Notice the awe inspiring side-table beside the bath tub.
A Kitchen in Beverly Hills
In this kitchen of Beverly Hills the kitchen counters are made out of quartzite, the flooring is Marmoleum and the cabinetry is custom made.