To observe the captivating glass art of Dale Chihuly is to witness something truly spectacular.  Chihuly's work is on display at over 200 museum locations worldwide and graces public gardens and historic sites.  He is a master of his craft and creates truly amazing works of art and architectural structures.  Here is a look at this prolific artist and his magic creations.
"Glass has the ability, more than any other material, to bring joy and a certain happiness to people." -Dale Chihuly
Dale Chihuly was born in 1941 in Tacoma, Washington.  He studied interior design at the University of Washington.  After graduating, Chihuly enrolled in the first glass program in the country at the Rhode Island School of Design.  He extended his love of glass to establish a glass program and taught for over a decade.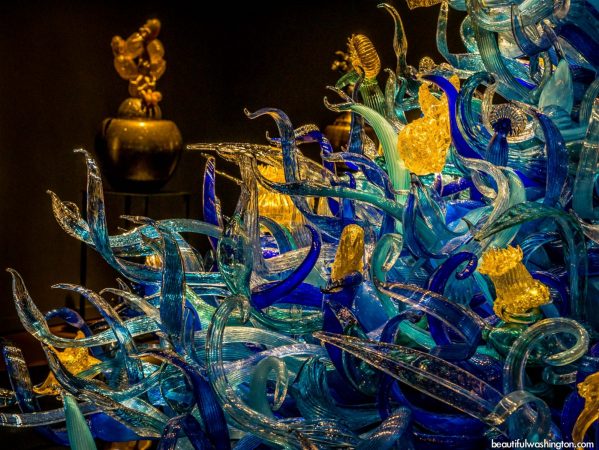 With a fellowship in hand, Dale Chihuly went to Venice, Italy to work at the Venini glass factory to learn more about the team method of blowing glass.  This is the method he uses today to create his large variety of work.
Chihuly's work is very organic in shape, with undulating lines and colors that form intricate patterns.
Dale Chihuly's work that is not on permanent display can be seen at botanical gardens and museums.  Check area schedules, for his art travels to various locations throughout the year.
"I want people to be overwhelmed with light and color in a way they have never experienced." –Dale Chihuly
"Glass itself is so much like water.  If you let it go on its own, it almost ends up looking like something that came from the sea." –Dale Chihuly
Visit the Chihuly Garden & Glass in Seattle, Washington to see these amazing works of art up close and personal.