Although it's pretty early to predict the fashion trends for home decoration for this year, we successfully made a short list of the 7 hottest trends for 2015. Enjoy!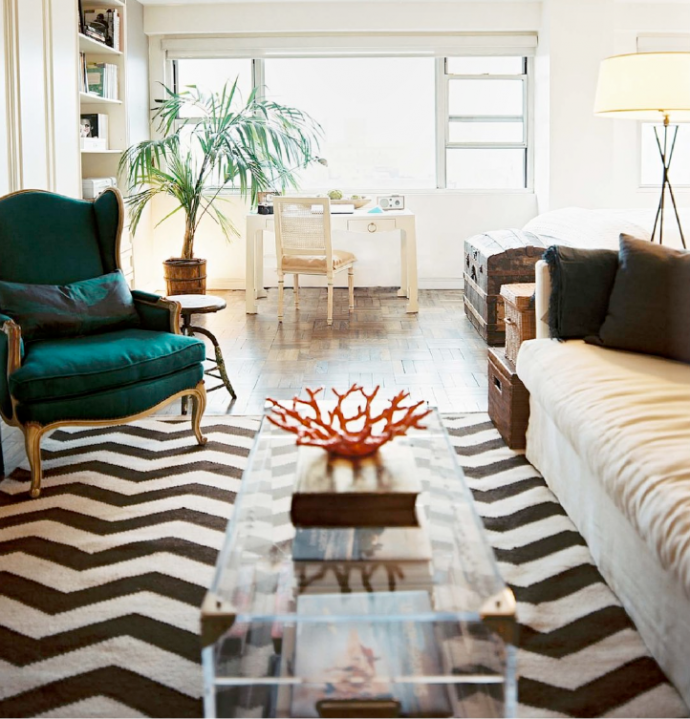 Yeah, we know that's nothing new, but after a brief research we've come to the conclusion that people still like it. Oh, sorry – not like it, but love it. After all it's chic, it's interesting, and it has something exotic about it, so what's there not to love?
Another upcoming trend is the watercolor rugs. Fun, lively, and really, really beautiful. Just grab one for every room and don't ask questions. The best thing about it – you can use them in almost every style of home decoration. Just be careful not to go overboard with it.
That's even better than the chevron prints. You can use them in your home décor if you're fan of Minimalism, or of any other style of interior design that can be looked upon as simple and classy. If your home is more of a romantic nature, but you really want letter prints in it, you could always put it in the kid's room – just make sure to choose more fun and childlike letter prints.
Once again, something old that's actually new – the ombré. Don't worry, you could use it in many places, and even make it yourself. The only thing that you have to decide is the color, and trusts me, if you read the whole article you'll find about that too.
Something very, very cool and fashionable about this year is the graphic tiles. There are so many colors and prints that you'll find the one you need for no time at all. The best thing about them is that you can use them both in the kitchen and the bathroom. Just be careful, because they can be a bit overwhelming.
Evergreen in the interior design fashion is the geometrical shapes. No matter the room you use them, you can be sure that it'll be a good decision. So don't be afraid to make it.
 The queen of colors for 2015
Marsala – the color of the year. That's maybe the most certain fashion trend in the interior design for 2015. So hesitation is not an option. Grab a brush and repaint your walls. Get a new Marsala couch. Or a pillow. It doesn't matter what you choose from all of the above, because either way Marsala is the right option.