Small living has its perks. However, decorating it provides an extra challenge. When decorating a small place, there is usually compromise needed. You may have to give up your dream wine cellar, your big TV or your classic dining room. Space saving beds offer a solution to this problem by creating convertible rooms. You can create a home cinema by day, a bedroom by night. They can turn a fun playroom into a cozy bedroom for two.
We would like to share a quote by Hans Hofmann, a pivotal figure in Abstract Expressionism, that applies to small living. "The ability to simplify means to eliminate the unnecessary so that the necessary may speak". Beds become unnecessary during the day. "Hide" them and the room will instantly open up, giving you more space for everyday activities.
We browsed the web and brought you 12 amazing space saving beds to simplify your décor. Let's check them out.
There is a wide variety of space saving beds to choose from. Save space without compromising on comfort with a Murphy bed. The bed "disappears" into the wall, freeing up floor space and maximizing the functionality of the room.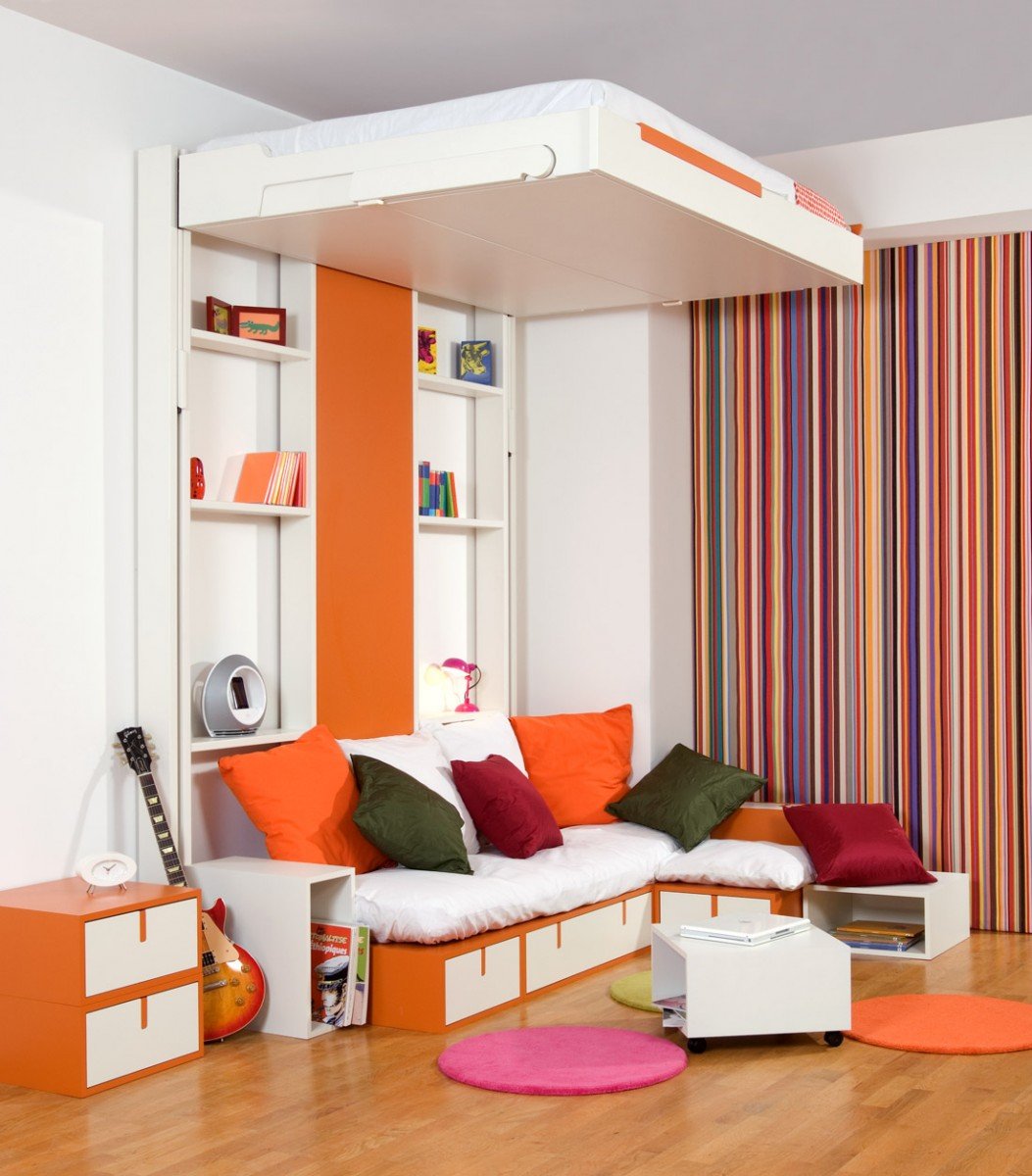 By integrating a mattress into a raised platform you can maximize both storage and floor space. You can easily slide it away when not needed. Also, the mattress can be used as a bed by night and a sofa by day.
Space saving beds will help you enjoy living small without compromising. Use them to maximize and make the most out of the space you've got.