Take a look through decorating magazines or click through pages of decorating Websites and you see rooms that just seem to fall together gracefully.  These rooms are stylish and chic.  They speak to you.  These rooms inspire you to achieve better design in your own home.  Here are 9 items every stylish home should have that will help you on your way to designing your own space.
Mirrors.  Mirrors are a key element in every home.  Mirrors are not just for bathrooms and above the bedroom dresser.  Decorative mirrors serve a purpose as well.  They add depth and dimension to a room, reflecting the space and visually expanding smaller spaces.  They can be very ornate or simple.  Group a collection of smaller mirrors together for maximum impact.
Art.  No home is complete without art.  Whether that is a masterpiece painting or a finger-paint creation from your child, art is essential in a stylish home.  A painting can be a focal point in any room.  Try something unexpected, like mixing a modern painting with traditional décor.
Statement Piece.  A statement piece can be anything.  It can be a piece of furniture, artwork or a unique accessory.  It can be a found object, such as a large piece of driftwood, or a special antique piece.
Books.  Even if you don't like to read, books add character, color and a sense of history.  Display large photo-filled books on the coffee table.  Use books to add interest to tabletop displays and shelving.
Bookshelves.  Well, if you're going to have books, bookshelves are a must.  Bookshelves also serve as structural display cases, where you can place accessories and special items.  Arrange books and accessories together to create interesting and varied displays.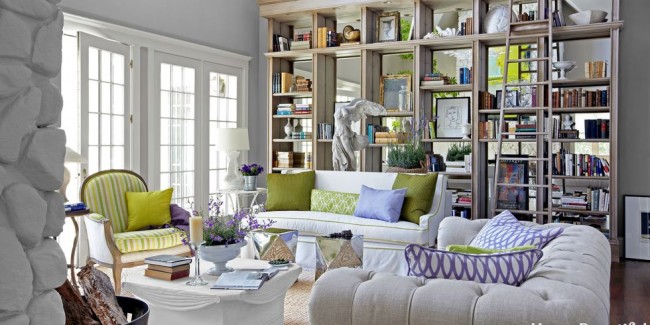 Cozy Chair.  A cozy chair is a welcome piece in any home.  Most people have their favorite spot to sit while reading, relaxing or watching television.  Choose a chair that is comfortable and accessible, while enhancing the style of your room.
Lamps.  Lighting is a key element in interior design and lamps provide accent and task light to augment any overhead lighting.  Lamps can be quite useful on a sofa table or side table in the living room.  Display pretty lamps in the entryway to welcome guests and make handy for when family members are expected late at night.
Meaningful Piece.  At least one meaningful piece adds character and individual personality to a space.  Your home should be a place that expresses your individuality.  If you own something that has special meaning, display it.  An artifact, special antique, travel souvenir or other memento is the perfect accent for your personal space.
Storage.  Who can do without storage?  Large or small, your home should have storage.  You can create your own with baskets, bins and shelving.  You can incorporate furniture, such as ottomans, that have built-in storage.  No room for extra furnishings?  Look around your home to find other spots for storage, such as under the coffee table.  Store items in decorative containers in plain sight.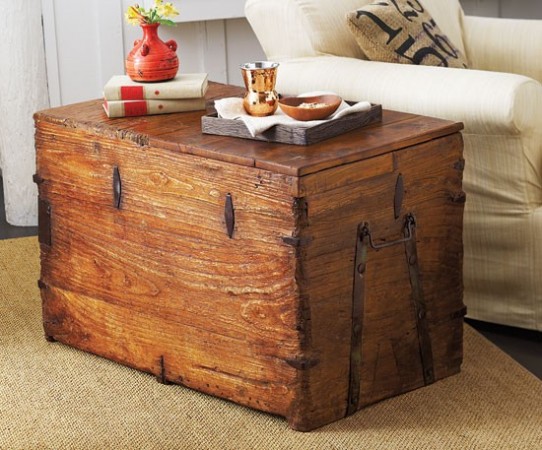 Take a look around your home and see how many of these items you have already.  Consider ways you can use these items to turn your home from ordinary into stylish.